Apologetic Expositions.
Thorough, Consistent, Logical Studies Concerning the Exclusive,
Irrevocable  Promises which God Gave to His People Israel:
Proving God's Word Does Not Change or Contradict Itself;
Refuting Popular, Modernist Interpretations of
Seemingly Isolated Passages of Scripture that are
Grossly Taken Out of Context or "Spiritualized" into Inefficacy.
Acts 13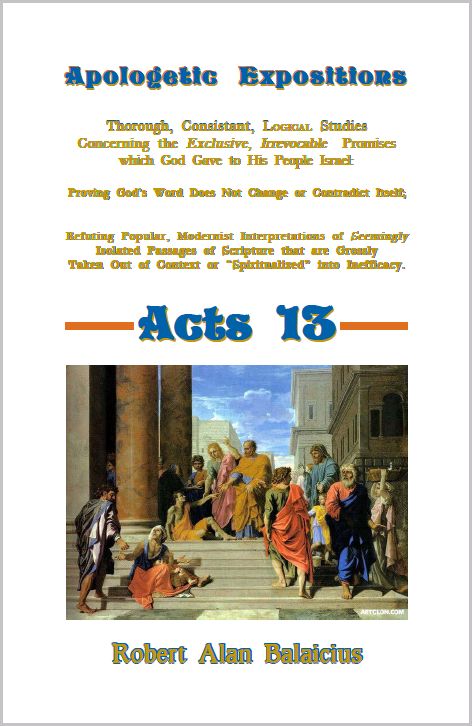 Robert Alan Balaicius

88 pages, stapleback booklet,
6.00 donation + P&H.
3rd in the series, and a good companion volume to the 2nd in the series (Acts 15); irrefutable evidence that the so-called "Gentiles" and "Greeks" to whom Paul was sent, were not non-Israelite peoples, but the Israelites of the dispersion whom God promised to regather.  This entire chapter is covered verse by verse and is skillfully compared with a plethora of other Scriptures, both Old and New Testament.