Robert's Ruminations - Important Thoughts Rarely Discussed in the Mainstream
Robert's Ruminations - Important Thoughts Rarely Discussed in the Mainstream.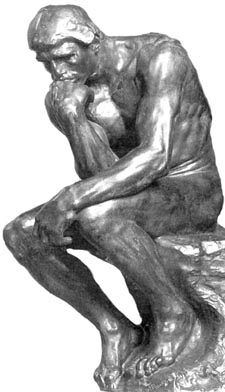 [Please note: These articles are not refined dissertations; they are merely thoughts, rants, ideas.  They are not structured, refined, or polished like my books; nor even spell-checked.  They are casual emails that I have sent out to those in my email group (with maybe giving them a good "once over" in revision to tidy them up a tiny bit); which I have decided to post here in case others may benefit from them). 
As I don't have the time to refine them, they are unprocessed, important thoughts and the important thing is that (hopefully) many people are able to read them here and maybe consider a different opinion, see a different perspective. 
If you don't like them, that is no problem, I don't expect everyone to agree.  The truth is for the elect.  Wisdom seems as foolishness to those who are perishing in self-delusion.  Most people are content to continue on in delusion and false life. 
For those who think that the world is just fine as it is and that it is a wonderful place to live...
—we now return you to your previously scheduled program...
For everyone else—
"But seek ye first the Kingdom of God, and His Righteousness; and all these things shall be added unto you." (Matthew 6:33)
"13 Enter ye in at the strait gate: for wide is the gate, and broad is the way, that leadeth to destruction, and many there be which go in thereat:
14 Because strait is the gate, and narrow is the way, which leadeth unto life, and few there be that find it." (Matthew 7)]
—for those who do enjoy these ruminations and find value in them, keep reading and be not like the natural (unregenerate) man:
"But the natural man receiveth not the things of the Spirit of God: for they are foolishness unto him: neither can he know them,
because they are spiritually discerned." (I Corinthians 2:14)
"22 But be ye doers of the word, and not hearers only, deceiving your own selves.
23 For if any be a hearer of the word, and not a doer, he is like unto a man beholding his natural face in a glass.
24 For he beholdeth himself, and goeth his way, and straightway forgetteth what manner of man he was.
25 But whoso looketh into the perfect law of liberty, and continueth therein, he being not a forgetful hearer, but a doer of the work, this
man shall be blessed in his deed." (James 1)
"Therefore to him that knoweth to do good, and doeth it not, to him it is sin." (James 4:17) 
"4 That the righteousness of the law might be fulfilled in us, who walk not after the flesh, but after the Spirit.
5 For they that are after the flesh do mind the things of the flesh; but they that are after the Spirit the things of the Spirit.
6 For to be carnally minded is death; but to be spiritually minded is life and peace.
7 Because the carnal mind is enmity against God: for it is not subject to the Law of God, neither indeed can be.
8 So then they that are in the flesh cannot please God.
9 But ye are not in the flesh, but in the Spirit, if so be that the Spirit of God dwell in you. Now if any man have not the Spirit of Christ,
he is none of His." (Romans 8)
(If you find value in these works, please consider a small donation [pocket change] as this is a free service and it takes a lot of time to write and post, especially with dial up.  If you would like to be on my regular daily news and information forward email list, inquire.  Robert)
All information herein copyrighted © but may be used (except for commercial use) in part or full if full credit is given.
[Note: These Ruminations are being re-written and compiled into paperback books. Some Miscellaneous Writings of R.A.B. on various topics political and spiritual, informational and educational, inspirational and a little humor;
- Volume 1, 530pp., pb., 25.00 + P&H;
- Volume 2, 628pp., pb., 29.50 + P&H;
- Volume 3, 678pp., pb., 32.00 + P&H.
and Vol. 4, 716pp., 33.50 + P&H (late 2019, Lord willing).]