Are Celestial Mysteries, History, and Prophecy Revealed
in the Orion Nebula,
in the Stars,
in the Constellations,
and in the Zodiac...?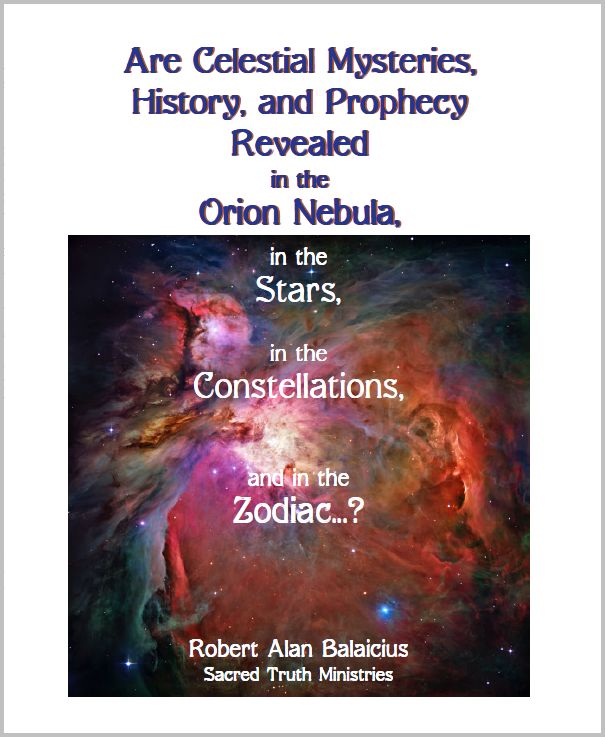 This book takes a completely different perspective and comes to completely different conclusions than the general authorities on the topic (Rolleston, Seiss, Bullinger, Capt); and using Bible numerics as the decipher card, reveals and explains God's Plan for the Ages by correctly identifying the identity and interpretation of each of the 12 constellations of the Zodiac.

Robert Alan Balaicius
82 pages, 8.5" x 7" - paperback,
58 illustrations — 2 full-page color illustrations.
14.00 + P&H.
see free PDF download below for the first 10 pages.
click below:
 Free PDF download of pages 1-10 —copyrighted material —