Fourteen Eminent Christian Evangelical Leaders of the Twentieth Century
—and what they had in common,
Robert Alan Balaicius
144pp., plastic comb-bound, illustrated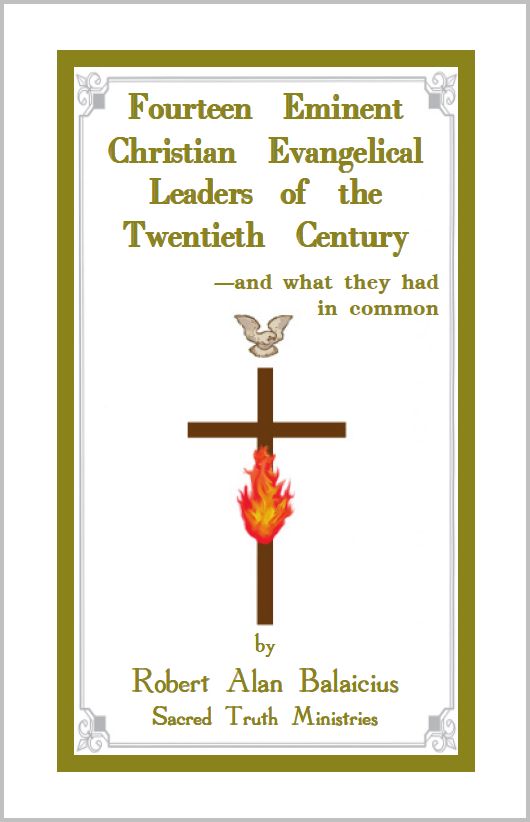 biography, testimony, photo of each of these 14 men: who were founders/leaders of certain Evangelical denominations—all firm adherents to and teachers of the Christian Anglo-Israel Message. Last chapter also gives a short list with photos of several dozen other eminent Protestant leaders from most all other denominations (Pentecostal, Anglican, Methodist, Presbyterian, Baptist) who were also firm believers in the Christian Anglo-Israel message.
11.00 donation + P&H.