God, Man, and The Universe:
How Everything Came To Be
— The Ancient History of the Earth as Related in the 7 Days of Creation —
[Genesis Chapters 1 and 2]
— A Youth Curriculum Including Practical Information that Relates to Many Important Areas of Modern Life —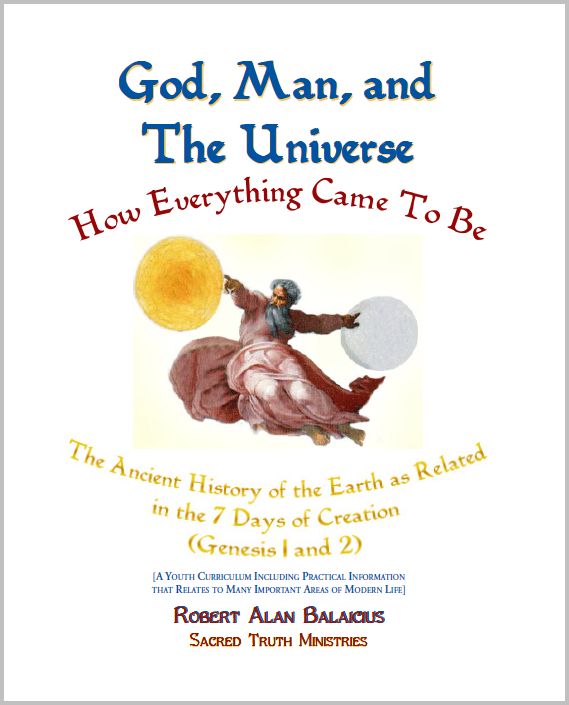 Also an intro. to logical thinking, the Reformers, the U.S. Founded as a Christian Nation, exposing medical & economic conspiracy, debunking evolution, and much more.
Questions and answers, challenging, enlightening, over 1,000 illustrations, unique insight, graspable by younger youth, but not condescending for older youth or even adults; fascinating presentation. 
Robert Alan Balaicius
8.5"x7" paperback, 438pp.,
25.00 + 5.00 P&H.