It Just Isn't Fair...!
—Says Who...?
An Entreaty to Wayward Children of the Most High to See and Accept God's Plan—and Live!
Robert Alan Balaicius
156 pages, plastic comb-bound, illustrated.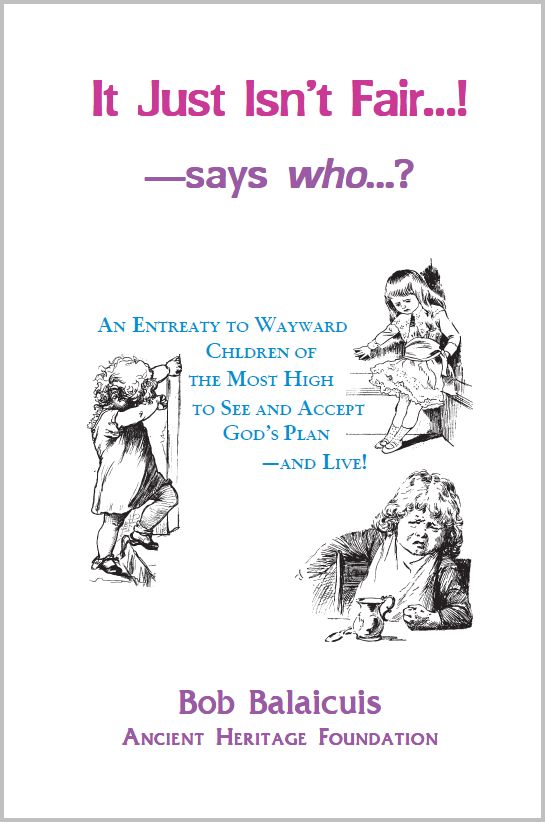 A very enlightening discourse geared toward all audiences, aimed toward those bitter against/angry with God, whether atheists, agnostics, or Christians (dedicated, liberal, or nominal).   This book dispels the most common reason people reject God.  The average person reasons (with his fallen mind): "Suffering should not exist in the world if there was a loving God."  This book exposes sinful man's irrationality / hyposcrisy and shows the way to deliverance, salvation, and true life.  This book is important for all: It is an apologetic defense of the Christian faith; contains sound argument to counter this mindset when it is confronted; or you can simply give (loan) the book to one who needs to read it.
11.00 donation + P&H.