The Liberty Document:
The National Debt: Does It Exist & If So Who Owes It? & Some Thoughts On The Hidden Agenda Behind Immigration, Gun Control & The Health sCARE Monopoly
Robert Alan Balaicius
220 pages, plastic comb-bound, illustrated.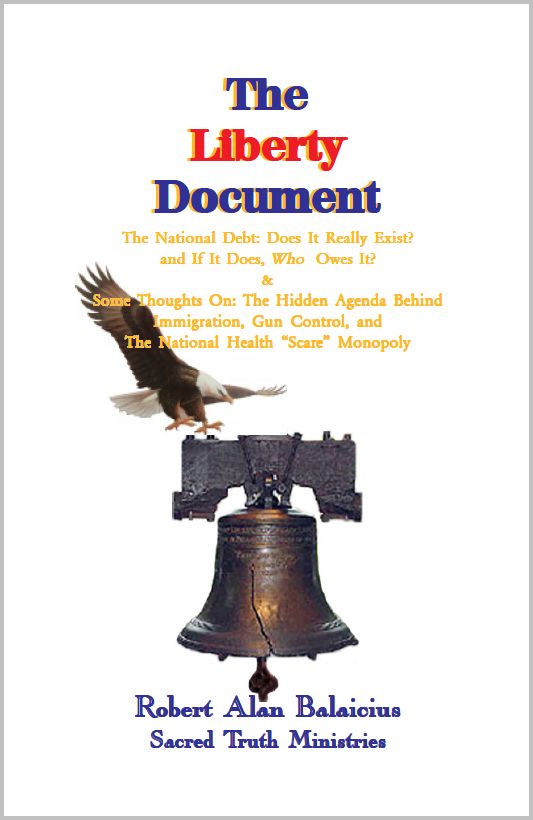 Full of illuminating statistics, common law citations, clear and stimulating thought on the topics of Freedom as established by the Christian founders of our Republic, powerful information.
12.00 donation + P&H.