The Lord's Prayer and The Ten Commandments:
Their Parallels in Light of Bible Numerics
Robert Alan Balaicius 
224pp., plastic comb-bound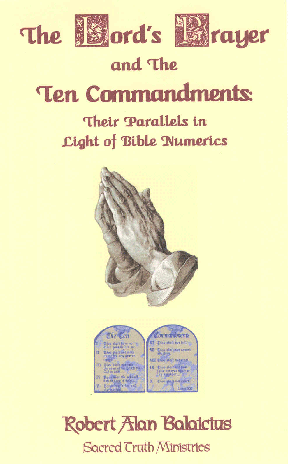 This is a very deep/interesting study showing how intricately connected the Bible is; how God's Kingdom on earth can become reality; how there is hope for our persecuted people in this evil time in history; and more.  The 1st Commandment parallels with the 1st segment of the Lord's Prayer; the 2nd Commandment parallels with the 2nd segment of the Lord's Prayer, etc.—all the way to the 10th; and each number has symbolic significance in light of Bible Numerics.  
14.00 donation + P&H.