Older Paperback Releases
The Highest Quality available.
100% prepared and printed start to finish in every detail
in the USA by a God-fearing, Freedom-loving American.

These are faithful facsimile reprints
(NOT "OCR" [optical character recognition] carelessly retypeset
full of errors and gobbly-gook).
All titles prepared 100% personally by director / founder of
Sacred Truth Publishing
Not produced in sweat shops
in China or India or the USA
(or anywhere else)
who don't have a clue concerning the contents
and who would not care if they did know.
Newest releases listed first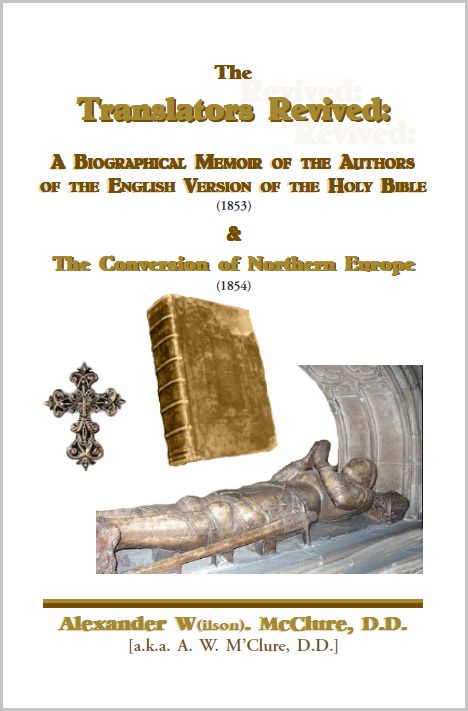 Translators Revived: A Biographical Memoir of the Authors of the English Version of the Holy Bible (1853) & The Conversion of Northern Europe (1853) Alexander W(ilson). M'Clure, D.D., 250pp. + 40pp., pb., 20.00 + P&H.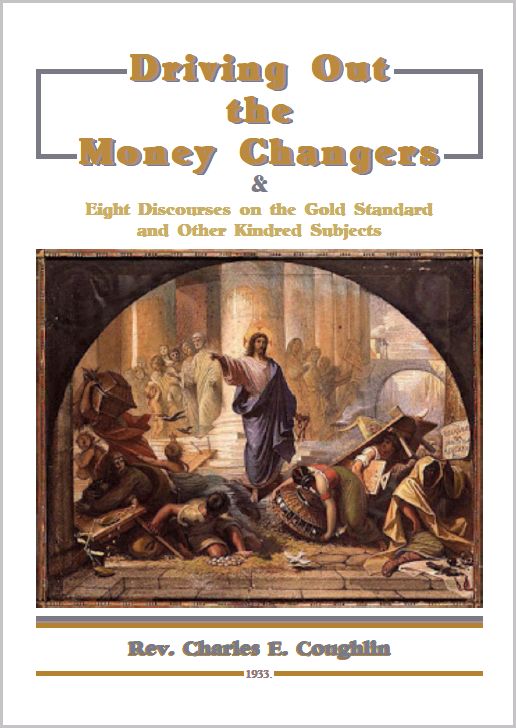 Driving Out the Money Changers (1933) & Eight Discourses on the Gold Standard and Other Kindred Subjects (1933), Rev. Charles E. Coughlin, 198pp., 7x10 pb., 20.00 + P&H (enlarged 20% due to fine print).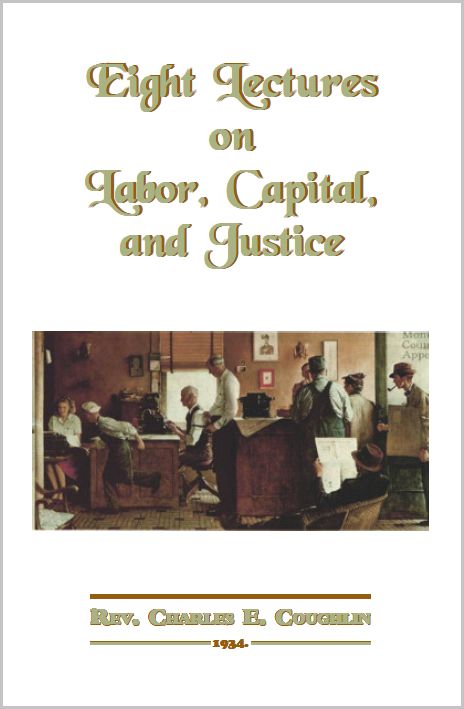 Eight Lectures on Labor, Capital, and Justice (1934), Rev. Charles E. Coughlin, 132pp., pb., 12.50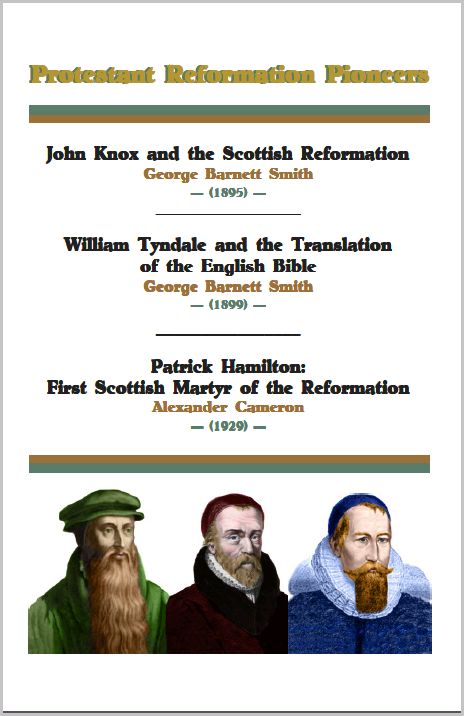 Protestant Reformation Pioneers: John Knox and the Scottish Reformation (1895) G. Barnett Smith, 160pp., William Tyndale and the Translation of the English Bible (1899) G. Barnett Smith, 160pp. & Patrick Hamilton: First Scottish Martyr of the Reformation (1929) Alexander Cameron, 100pp., 3 books in 1 paperback, 436pp., 24.00 + P&H.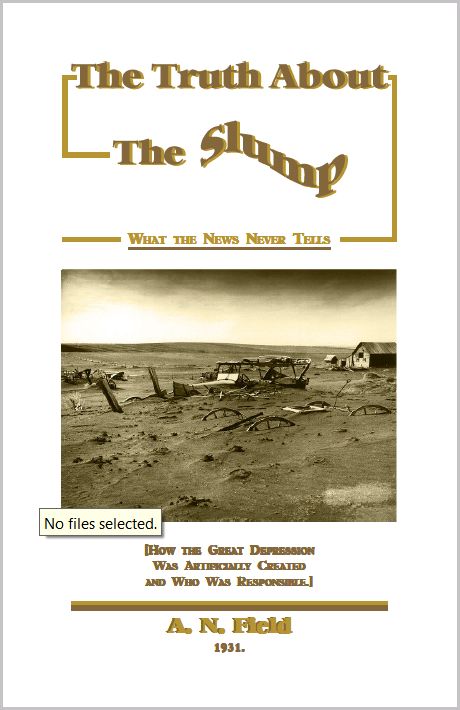 The Truth About The Slump: What the News Never Tells (1931) A. N. Field (New Zealand), 210pp., pb., 16.00 + P&H; Great Depression artificially created; conspiracies exposed, Federal Reserve, protocols, alien menace, freemasonry, etc.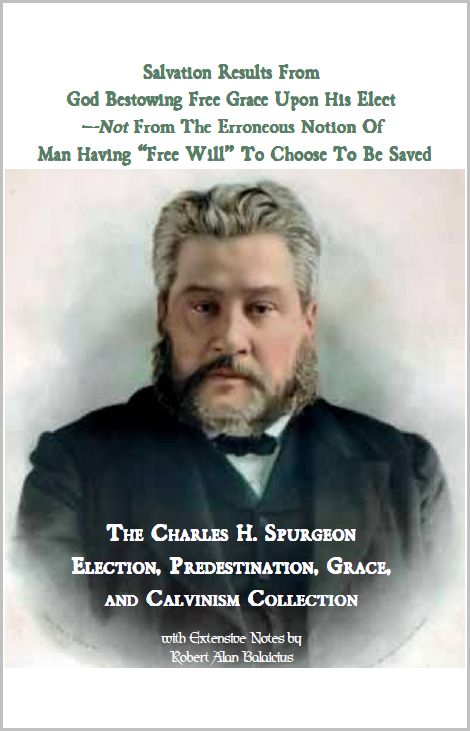 Salvation Results From God Bestowing Free Grace Upon His Elect not from the Erroneous Notion of  Man Having "Free Will" To Choose To Be Saved — The Charles H. Spurgeon Election, Predestination, and Calvinism Collection, 299pp., pb., 17.50 + P&H; containing Spurgeon's sermons: Sovereign Grace and Man's Responsibility, The Agreement of Salvation by Grace with Walking in Good Works, All of Grace, Human Inability, Human Responsibility, Sovereignty and Salvation, Predestination and Calling, Election, Election and Holiness, Election no Discouragement to Seeking Souls, A Defense of Calvinism, & Free Will — A Slave; with extensive notes by Robert Alan Balaicius
 --------------------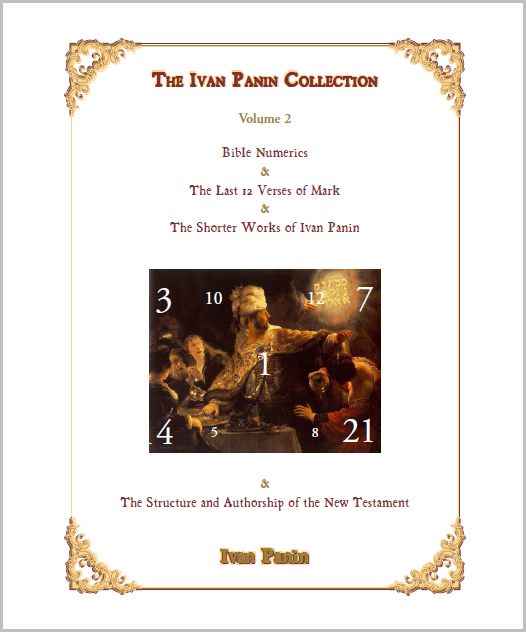 Ivan Panin Collection #2: [4 booklets in 1], 240pp., 8.5x7, , 20.00 + P&H. containing: Bible Numerics, The Last 12 Verses of Mark, and The Shorter Works of Ivan Panin, Structure and authorship of the New Testament (last title retypeset).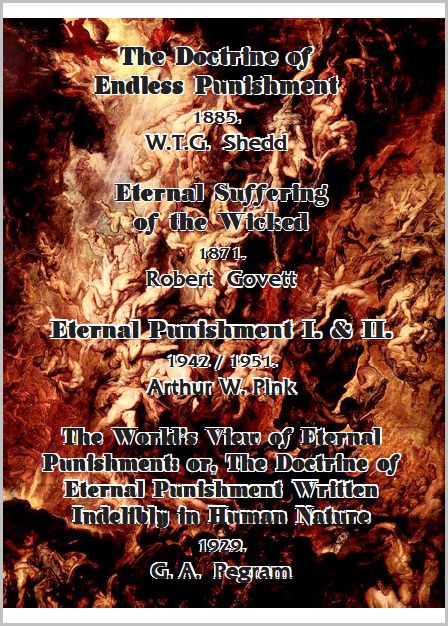 The Doctrine of Endless Punishment (1885) W. G. T. Shedd, D.D., 201pp.; The Eternal Suffering of the Wicked (1871) Robert Govett, M.A., Eternal Punishment I. & II. (1942 / 1951) by Arthur W. Pink, 40pp./54pp.; The World's View of Eternal Punishment: or, The Doctrine of Eternal Punishment Written Indelibly in Human Nature (1929) G. A. Pegram, Ph.D., 93pp.; with 22-page intro and several pages of notes added to the work of Pink by R.A.B. Pink's works are re-type-set; the others are facsimile reproductions. With a very brief biography of each author and a photo of each except Pegram (though several pages of preface to Pegram's work has been added by R.A.B.). total 636 pages, paperback, projected 30.00 + P&H. This is a bargain for any 600 page book, let alone 4 rare titles.
[Robert Govett was an eminent English Bible scholar (who was highly acclaimed by Spurgeon, and Spurgeon's nephew, also a theologian, married Govett's sister). Among Govett's many books and Bible commentaries, he also wrote English Derived from Hebrew (which I have also reprinted in paperback, 12.00 + P&H), showing the languages are related.]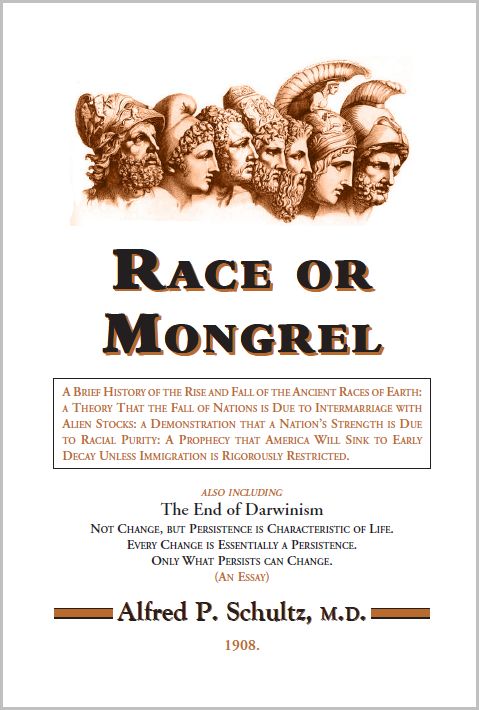 Race or Mongrel - A Brief History of the Rise and Fall of the Ancient Races of Earth: a Theory That the Fall of Nations is Due to Intermarriage with Alien Stocks: a Demonstration that a Nation's Strength is Due to Racial Purity: A Prophecy that America Will Sink to Early Decay Unless Immigration is Rigorously Restricted (1908) Also Including The End of Darwinism - Not Change, But Persistence is Characteristic of Life, Every Change is Essentially A Persistence, Only What Persists Can Change (an Essay), Alfred P. Schultz, M.D., 414pp., pb., 22.00 + P&H.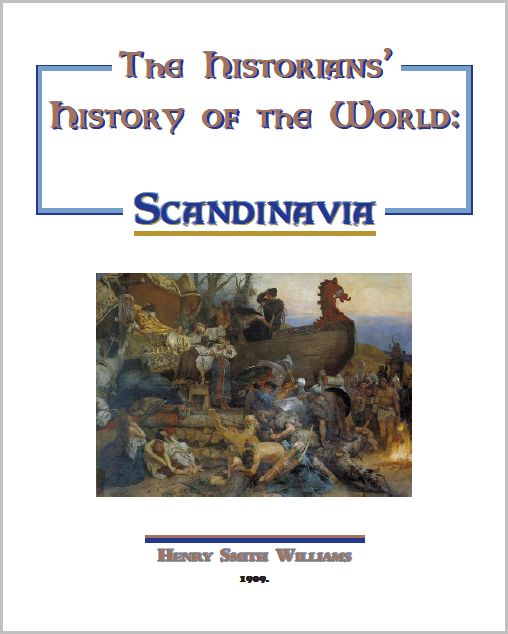 Historians' History of the World: Scandinavia (1904) Henry Smith Williams, 519pp.+, pb., 7.3x9.25; excellent overall coverage; illustrated; 45.00 + P&H.  Norway, Denmark, Sweden, (with brief info on Iceland, Greenland, and Finland).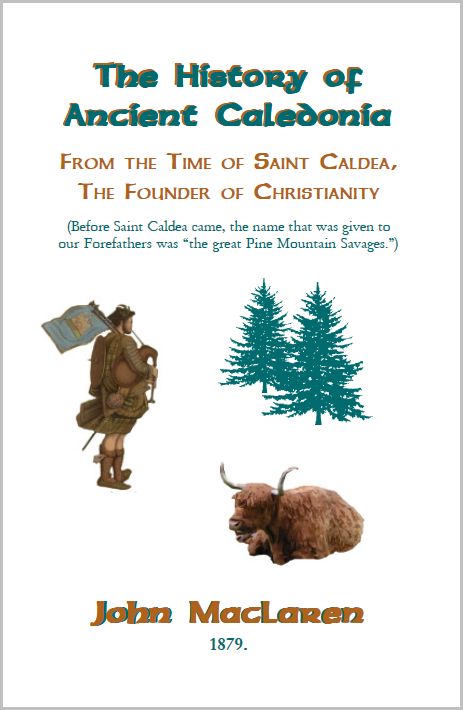 The History of Ancient Caledonia (c.1870) John MacLaren, 128pp., pb., 14.00 + P&H (history of early Scotland from Christian-Israel perspective)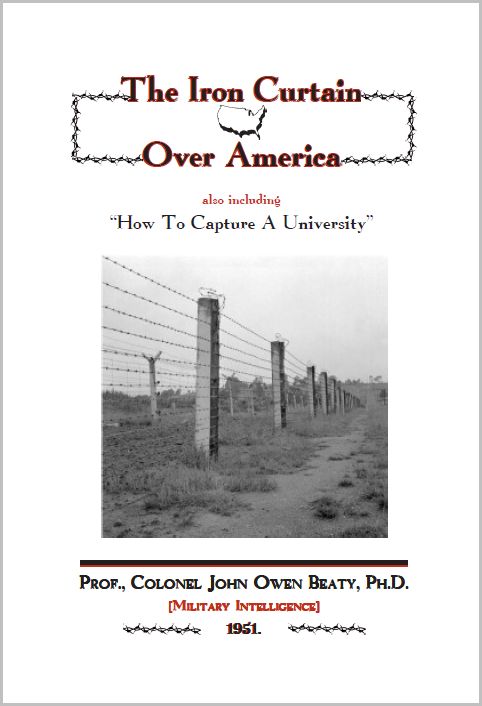 The Iron Curtain Over America (1951), Col., Professor John Owen Beaty, 268pp., pb., + his treatise, "How to capture a University" + photo and brief biography, c.300pp. total. 18.00 + P&H.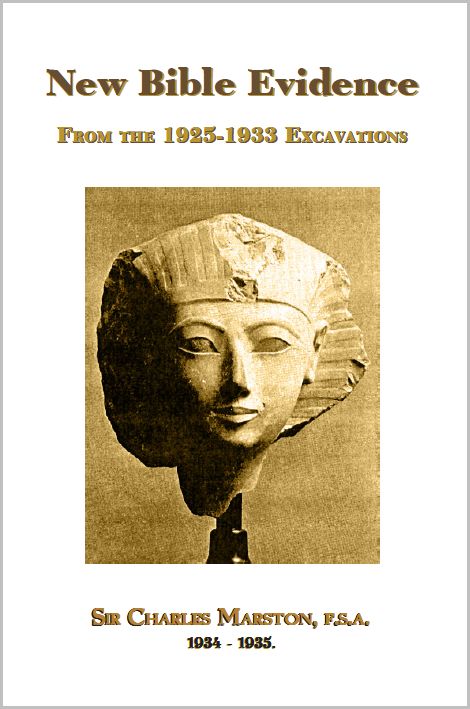 New Bible Evidence: From the 1925-1933 Excavations (1934-1935), Sir Charles Marston (Eminent British archaeologist, owner of the Villiers motorcycle company; believer in the Christian-Anglo Israel message), 264pp., pb., 16.50 + P&H.  He has 3 others I plan to eventually reprint in paperback, which are available in comb-bound version now; inquire.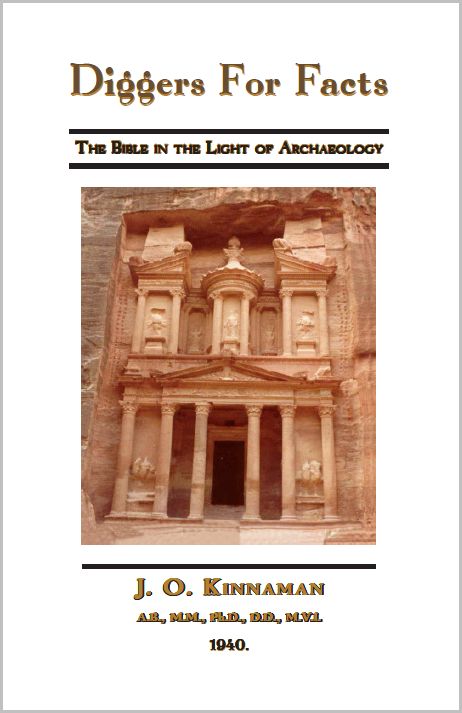 Diggers For Facts: The Bible in the Light of Archaeology (1940), J.O. Kinnaman, A.B., A.M., Ph.D., D.D., M.V.I., 239pp., pb., 20.00 + P&H.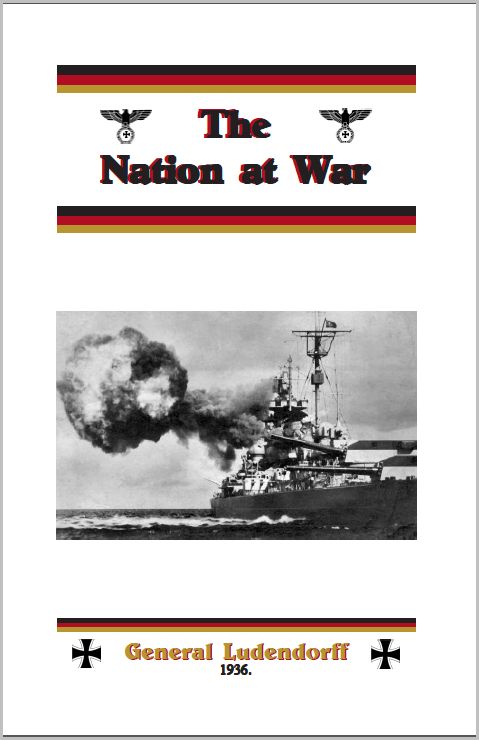 The Nation at War (1931) General Ludendorff [a.k.a. Gen. Eric Ludendorff, Erich Ludendorff, Eric von Ludendorff, Erich von Ludendorff, Erich Friedrich Wilhelm von Ludendorff], 189pp., pb.,  18.00 + P&H.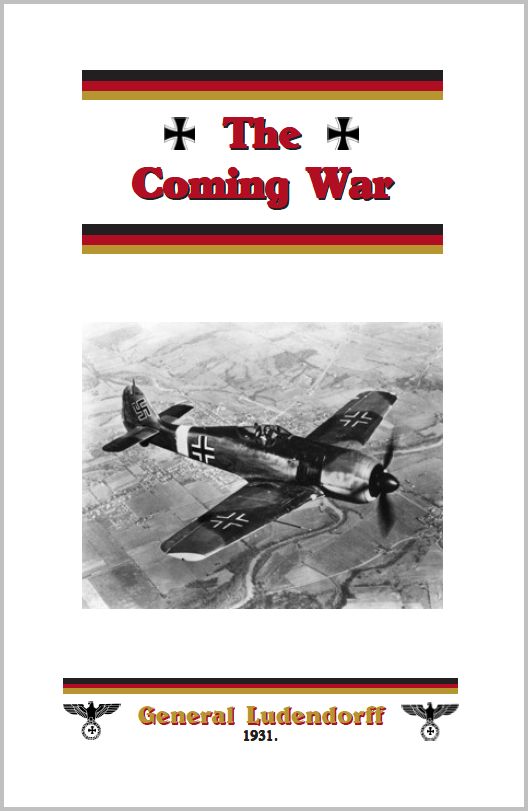 The Coming War (1931), General Ludendorff [a.k.a. Gen. Eric Ludendorff, Erich Ludendorff, Eric von Ludendorff, Erich von Ludendorff, Erich Friedrich Wilhelm von Ludendorff], 176pp., pb., 18.00. (very rare)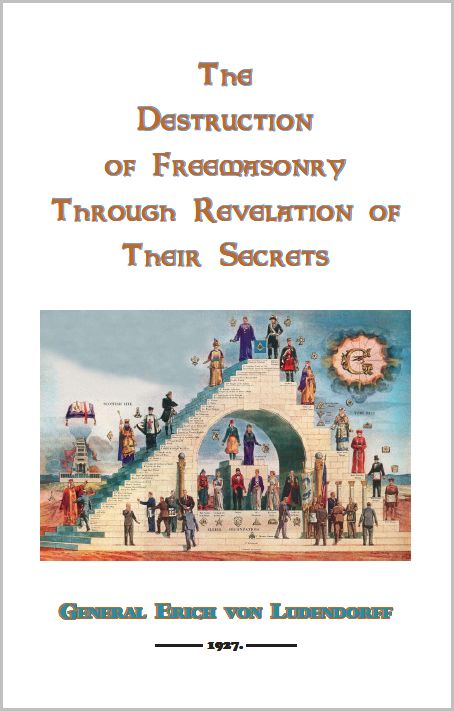 Destruction of Freemasonry Through Revelation of Their Secrets (Ludendorff: Rebel or Reactionary) (1927, 3rd edition 1957) by Erich Ludendorff [a.k.a. Gen. Eric Ludendorff, Erich Ludendorff, Eric von Ludendorff, Erich von Ludendorff, Erich Friedrich Wilhelm von Ludendorff], 142 pages + about 10 pages of illustrations; or so, in 6x9 paperback (or possibly slightly larger size), (about 350,000 copies of the first 2 editions sold; 2nd edition was 1937); 16.50 + P&H.   - in all 3 of his books he unabashedly exposes the Jews, the Catholic Church, and Freemasonry, and the great thing, he did not like Hitler at all, so the enemy cannot honestly denounce him as a "Nazi."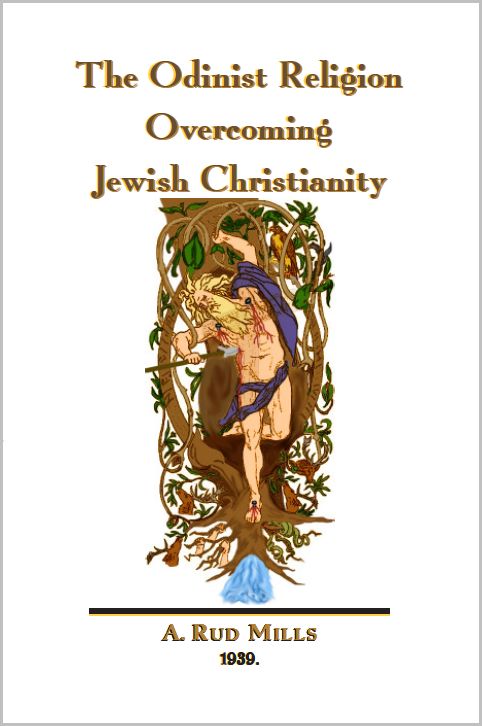 The Odinist Religion Overcoming Jewish Christianity (1939), Rud Mills, 267pp., 25.00 + P&H.  Note: we certainly do not agree with the content of this book (we do not necessarily agree with the entire content of any book we reprint; however, this one we do not agree with at all, but make it available for those desiring it, with an added 40 page introduction written by Robert Alan Balaicius, as well as a photo and short biography of the author).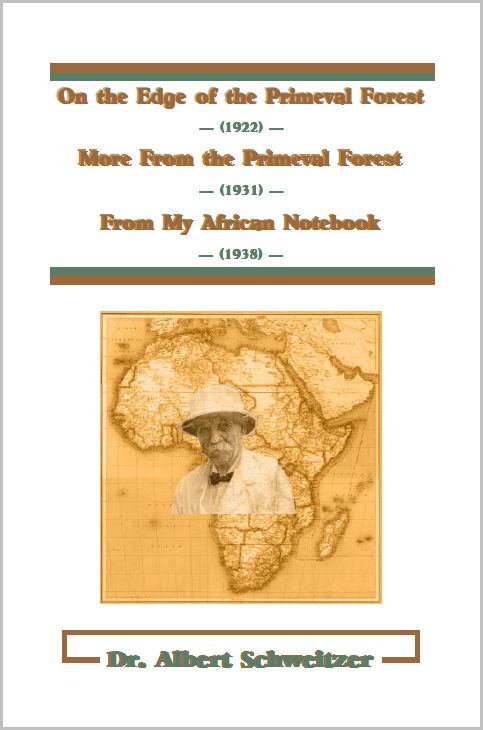 On the Edge of the Primeval Forest (1922) & More From the Primeval Forest (1931) & From My African Notebook (1938) Albert Schweitzer, 426pp., 3 books in 1 pb., with Biographical introduction and photos added, 26.00 + P&H. ["More from the Primeval Forest" was also once printed as "The Forest Hospital at Lambarene".]  Very fascinating books, give glimpses into the courage and patience of this great man (his poor theology and misguided altruism notwithstanding), as well as glimpses into the minds and natures of those he tried to help.  Including extra photos and biographical introduction added.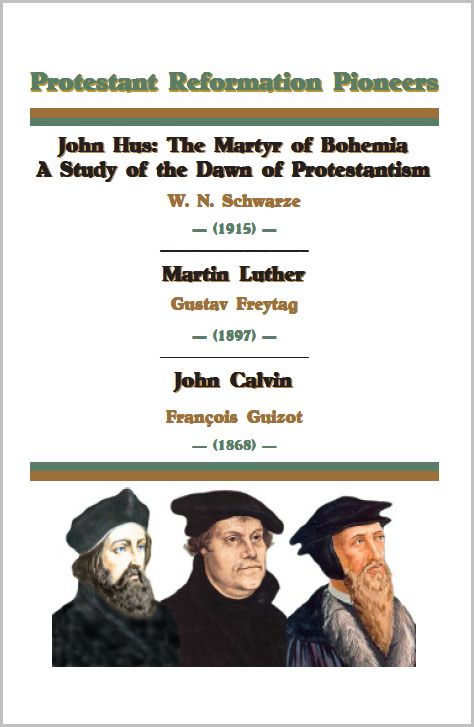 Protestant Reformation Pioneers: John Hus: The Martyr of Bohemia - A Study of the Dawn of Protestantism (1915) W. N. Schwarze, Ph.D., D.D. (professor at Moravian College/Seminary, Bethlehem, Penna.), 152pp., Martin Luther (1897), Gustav Freytag (famous German novelist, professor; with photo and modern publisher's biography of the author), 133pp., John Calvin (1868), François Guizot (French historian and Prime Minister of France; with photo modern publisher's biography of the author), 160pp., with illustrations added by Modern Publisher; 3-in-1, 498pp. paperback, with dozens of illustrations added by modern publisher; 26.00 + P&H.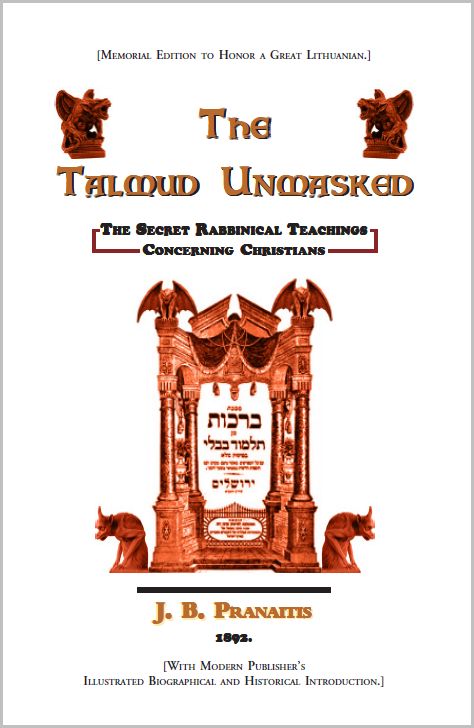 The Talmud Unmasked: The Secret Rabbinical Teachings Concerning Christians [Memorial Edition to Honor a Great Lithuanian.] (1892), Rev. I.B. Pranaitis (Lithuanian Priest murdered for this book), 144pp., pb. (94 page original + 30 page Illustrated Biographical and Historical Introduction by Robert Alan Balaicius, 11.50 + P&H.
Previous Releases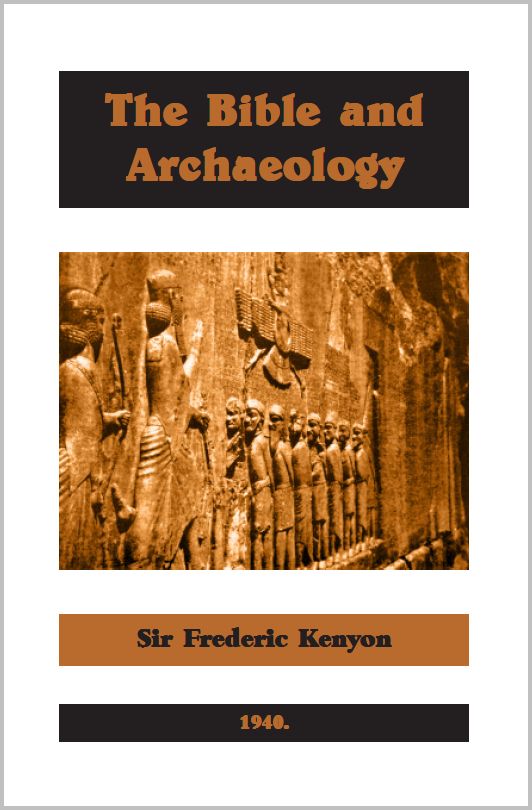 The Bible and Archaeology
(c.1940)
Sir Frederick Kenyon (head of the British Museum),
310pp. + dozens of photos, 22.00 + P&H. (very rare)
firm believer in the veracity of the Bible.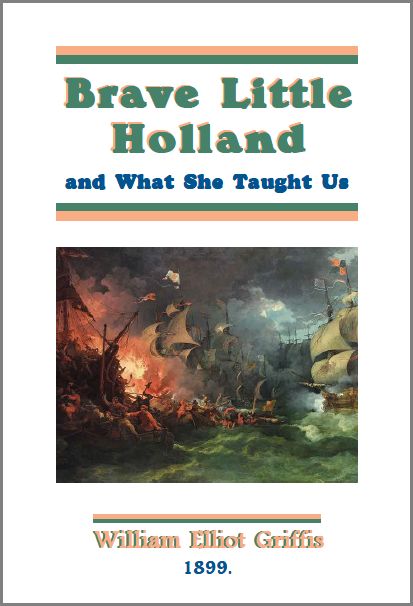 Brave Little Holland and What She Taught Us
(1894)
W.E.Griffis,
252pp., pb.; 16.50 + P&H.
Excellent work we can learn from today.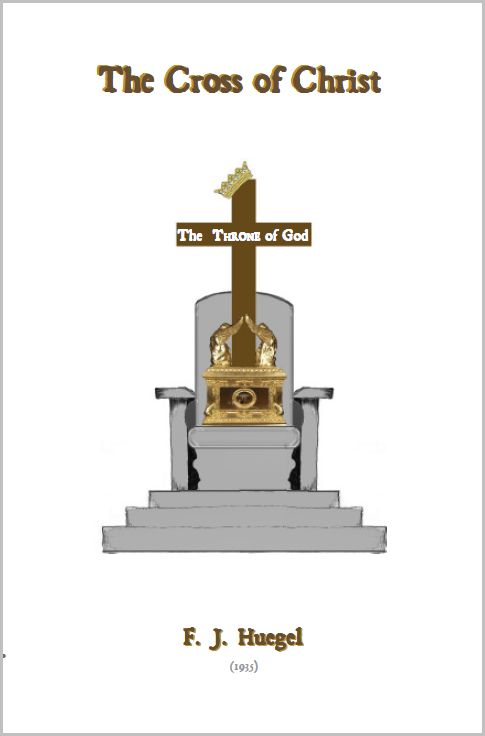 The Cross of Christ:
The Throne of God
(1935)
F. J. Huegel, 143pp., pb., 12.50 + P&H.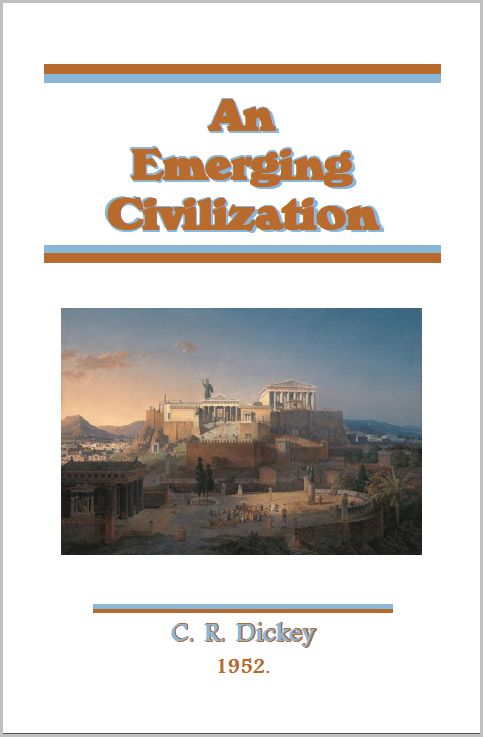 An Emerging Civilization
(1952)
C.R. Dickey,
214pp., pb., 20.00 + P&H; ancient to modern history in light of Bible/history.
The Enthroned Christian
(c.1955)
& John Looks at the Cross
(1957),
F.J. Huegel, 190pp., pb.,
2 books in 1; 16.00 + P&H.
excellent, much needed, our position in Christ.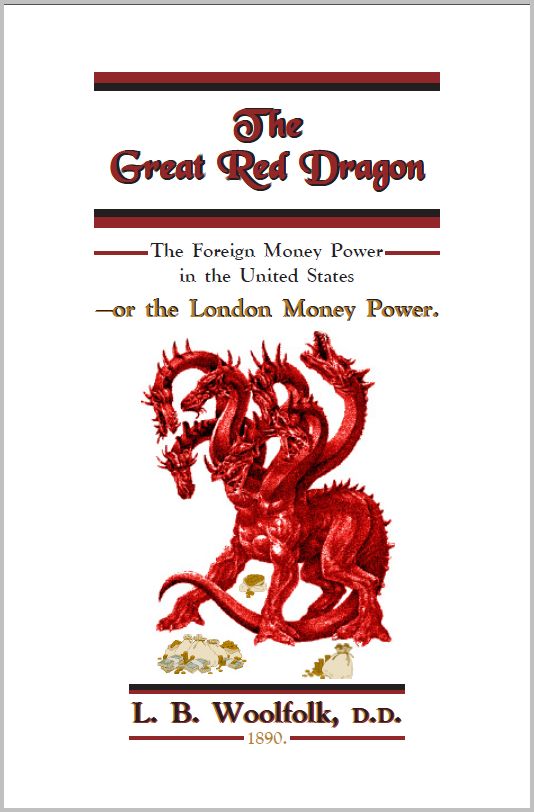 The Great Red Dragon:
The Foreign Money Power in the United States
— or the London Money Power
(1890)
by Rev. L.B. Woolfolk, D.D.,
328pp., pb., 20.00 + P&H.
(American minister exposes the jewish money power)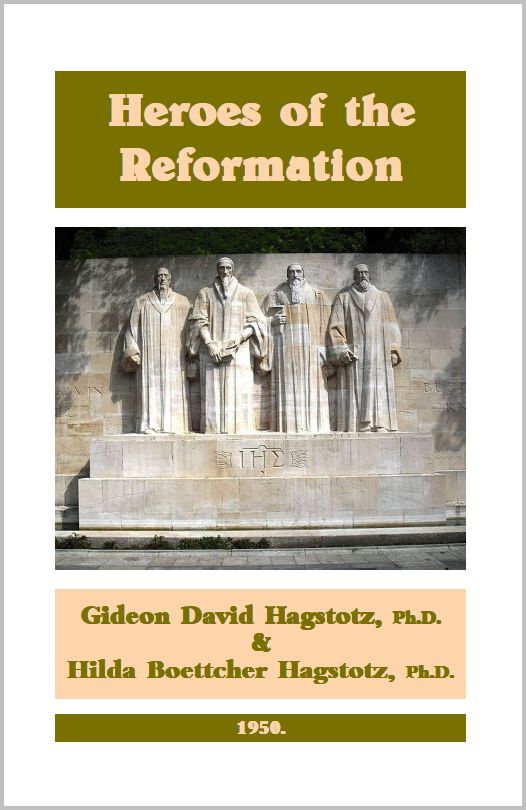 Heroes of the Reformation
(1951)
Hagstotz, Ph.D.,         
310pp. pb., 18.50 + P&H.
with photos added by modern publisher of each of the 43 different reformers of whom this book gives brief biographies,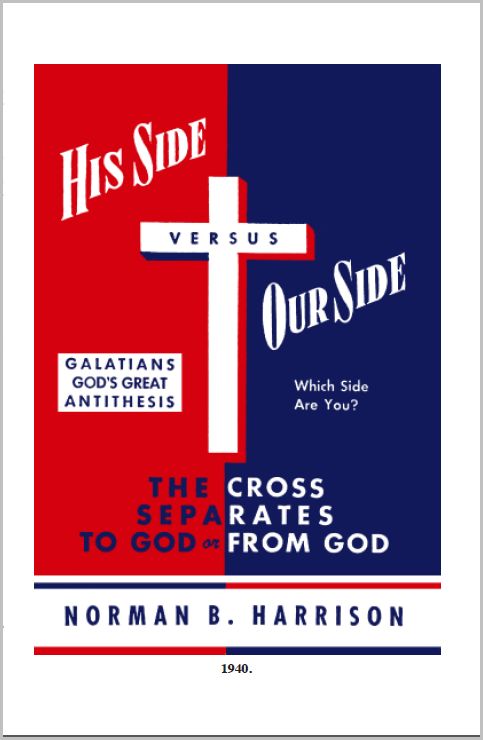 His Side vs. Our Side:
Galatians, God's Great Antithesis
(1940)
Norman B. Harrison,
130pp., pb., 14.00 + P&H. excellent book on spiritual growth
Ivan Panin Collection #1: [4 booklets in 1]
An Introduction to the Principles of Bible Numerics (1920?)
& Verbal Inspiration Demonstrated (1923)
& The Inspiration of the Greek Scriptures Scientifically Demonstrated (1934)
& Inspiration of the Hebrew Scriptures Scientifically Demonstrated (1928)
152pp., pb., 12.00 + P&H.
[Volume 2 collection to be printed in June 2014]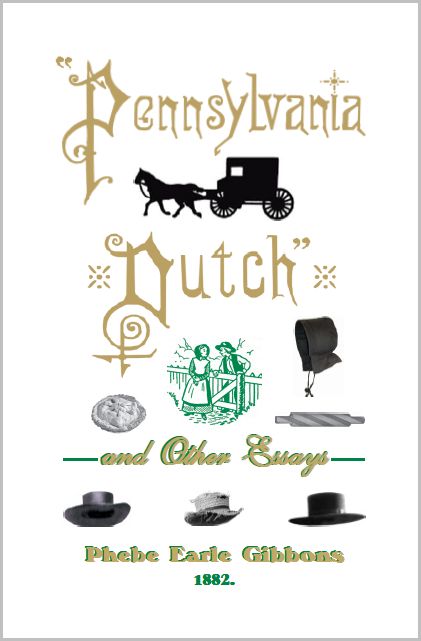 Pennsylvania Dutch and Other Essays
(1882)
Phoebe Earle Gibbons (Quaker of Lancaster County),
427pp., pb., 24.00 + P&H.
lifestyle/customs of Penna. Dutch, Amish, Mennonites, Moravians, Schwenkfelders, English Quakers, & Welsh/Irish miners of Scranton, farmers in Ireland/England; very interesting; early faith/morals of our people; would we could return to simpler, purer times.  "Progress" not always good thing.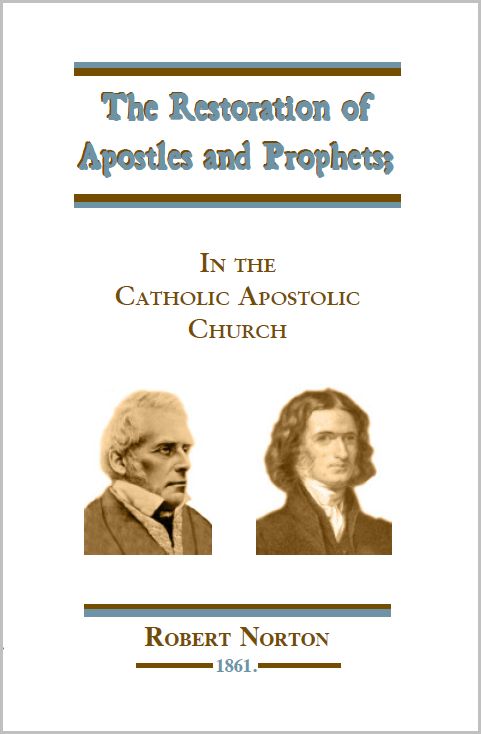 The Restoration of Apostles and Prophets:
In the Catholic Apostolic Church
(1861)
Robert Norton,
192pp., pb., 25.00 + P&H.
very rare book.
[gives true origin of the "Rapture" doctrine, young Scots teenager, Miss Margaret MacDonald, in a "prophetic trance" uttered this revelation (but in reality, she was probably in a tubercular fever delirium, dying a few years later) -- see, The Futurist and Rapture Conspiracy, by Robert Alan Balaicius.]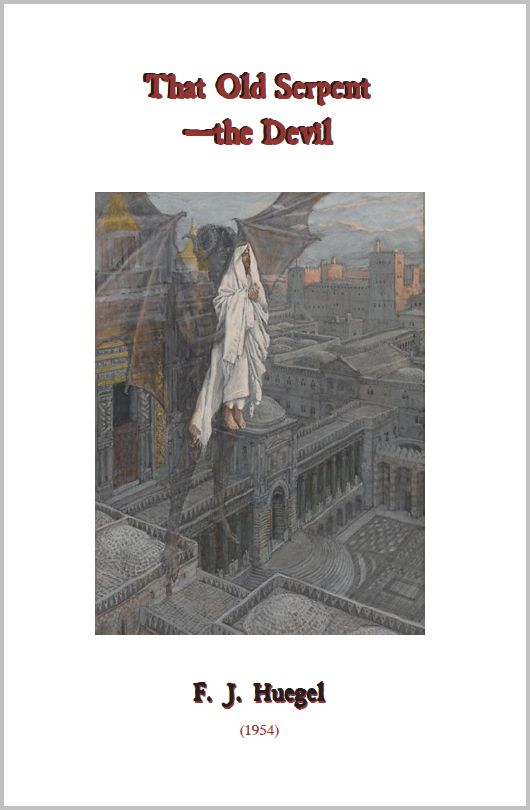 That Old Serpent: the Devil
(1954)
F. J. Huegel,
128pp., pb., 12.00 + P&H.
Undermining the Constitution:
A History of Lawless Government
(1950)
Thomas James Norton (Member of the Bars of the Supreme Court of the United States),
351pp., pb., 22.00 + P&H.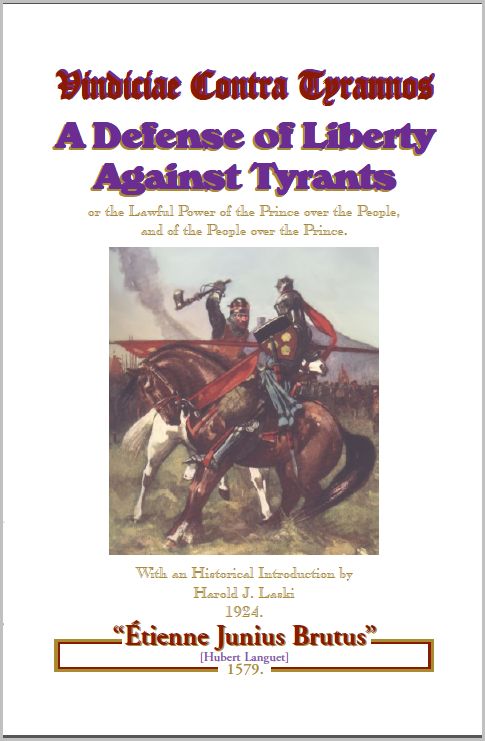 Vindiciae Contra Tyrannos
A Defence of Liberty Against Tyrants
or
of the Lawful Power of the Prince Over the People, and of the People Over the Prince
(1579 Latin; 1689 English translation; 1924 ed. in modern type-face w/ historical introduction by Harold J. Laski, and Modern Publisher's 18-page new, illustrated Historical Introduction and Note Concerning the Author of the 1924 Historical Introduction by R.A.B.)
229pp., original + 18pp., new intro., pb., 18.00 + P&H.
"Stephanus Junius Brutus" [a.k.a. Etienne Junius Brutus] pen name for Huguenot Reformer Hubert Languet; 
This and Lex Rex were 2 of the main books used by our Founders to frame our government. 
Other Historical - Spiritual titles
available in paperback
- America: A Christian Nation (1905), Assistant Supreme Court Justice, David J. Brewer, 124pp., notes by RAB/STM, pb., 14.00 + P&H.
- Anglo-Saxon Primer (1890), Henry Sweet,12pp./116pp./8pp., 15.00 + P&H; has some reading from Anglo-Saxon Bible, as well as A-S literature.
- The British Constitution (1893), Amos Dean, 104pp., pb., 14.00 + P&H.
- The Celtic Church in Britain and Ireland (1902), Heinrich Zimmer (Prof. of Celtic philology at the University of Berlin), Translated by A. Meyer, xv/131pp. 14.00 + P&H.
- The Chronology of The Bible (1922) Philip Mauro, 124pp., pb., 14.00 + P&H. (printed later as Marvels of Bible Prophecy).
- Father Abraham's Children (1949) Perry Edwards Powell, Ph.D., 157pp., plastic comb-bound, 16.00 + P&H.
- The Forgotten Secret (Prayer) (1906) Dawson, with Notes on Prayer, by R. A. Balaicius, 112pp., pb., 11.00 + P&H.
- Lancelot Andrewes (1952) Florence Higham, 128pp., pb., 14.00 + P&H. [Bishop Andrewes (1555-1626), Bible and lanugage scholar, headed the translation of the King James Bible.]
- The Law of Liberty in the Spiritual Life (1910), Evan H. Hopkins (one of founders of Keswick Convention & 1st editor of Life of Faith), 128pp., pb., 14.00 + P&H.
- Leaders of the Lutheran Reformation (1917), Rev., A.T.W. Steinhaeuser, D.D., 172pp., pb., 18.50 + P&H.
- The Life of Prayer (1915) A. B. Simpson (1 of America's greatest evangelists), 162pp., 14.00 + P&H.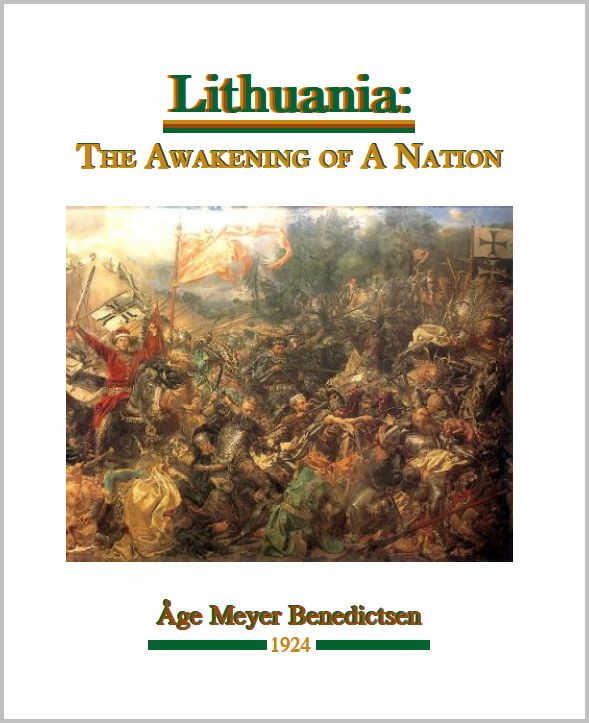 Lithuania: Awakening of a Nation (1924) Age Meyer Benedictsen, translated from the Danish, 248pp., 8.5 x 7, pb., 28.00 + P&H. Rare book.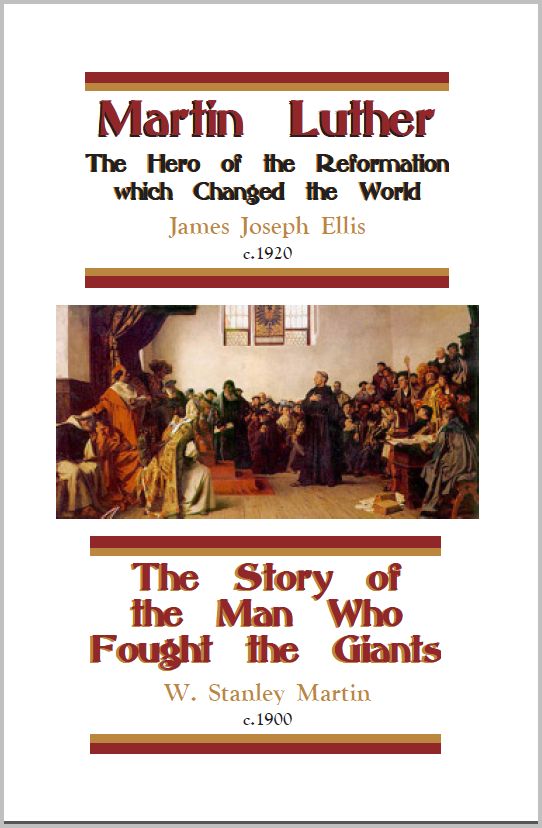 Martin Luther the Hero of the Reformation Which Changed the World (c.1920) J. J. Ellis & The Story of the Man Who Fought the Giants: The Childrens' Life of Luther (c.1900) W. Stanley Martin, (2 books in 1), 228pp., pb., 18.50 + P&H.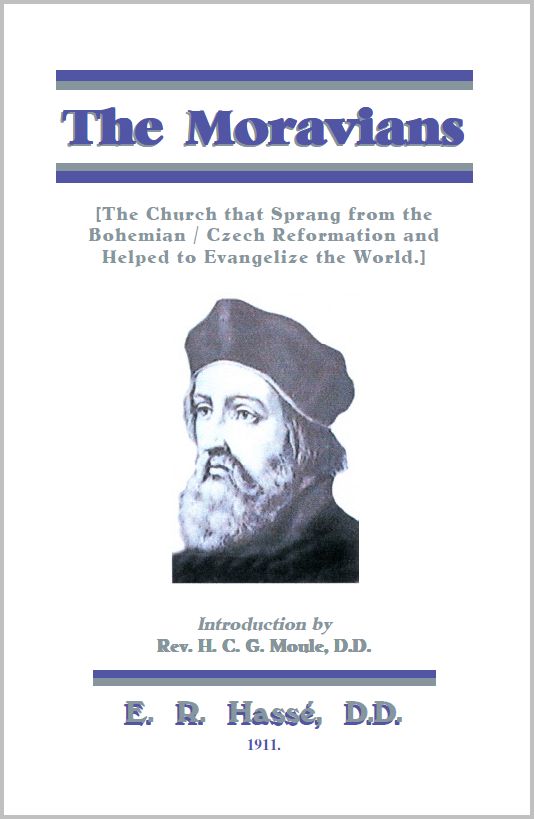 The Moravians (2nd Ed., 1913), Rt. Rev. Bishop E.R. Hasse, 142pp., pb., 16.00 + P&H; rare (illustrations + notes by modern publ.); outflow/result of Czech/Bohemian/Moravian Reformation.
- The Origin of Mankind Viewed from the Standpoint of Revelation and Research (1935) 160pp., Sir Ambrose Fleming (eminent physicist), pb., 16.00 + P&H.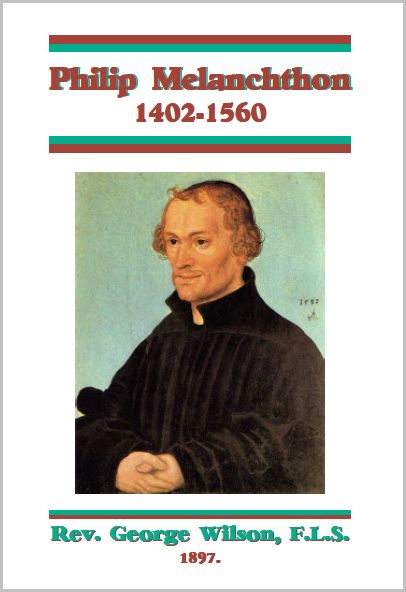 Philip Melanchthon, 1497-1560 (1897) Rev. George Wilson, 166pp., pb., 14.00 + P&H.  (Luther's right-hand man, 3rd most important reformer)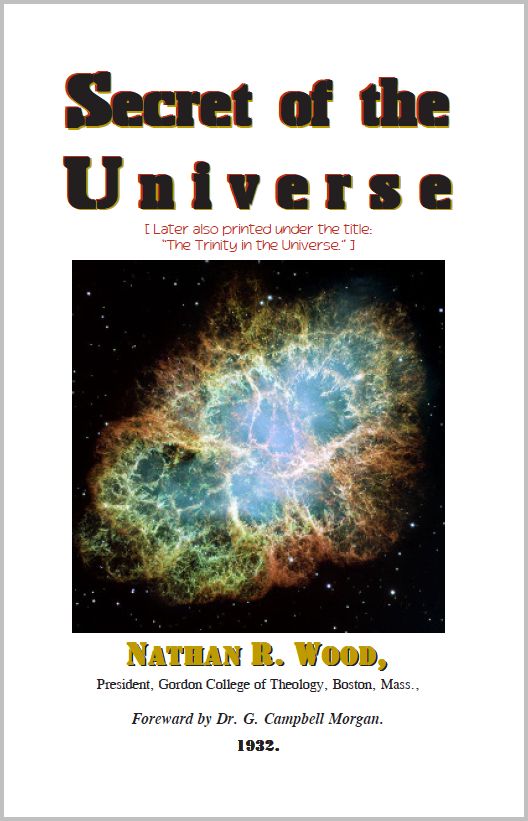 Secret of the Universe (1932) [later retitled Trinity in the Universe -- both out of print), by Nathan R. Wood, President of Gordon College of Theology, Boston, Mass., foreward by G. Campbell Morgan, 223pp., pb., 16.00 + P&H.  Masterfully shows God's fingerprints in His Own creation (in time, space, dimension, etc.).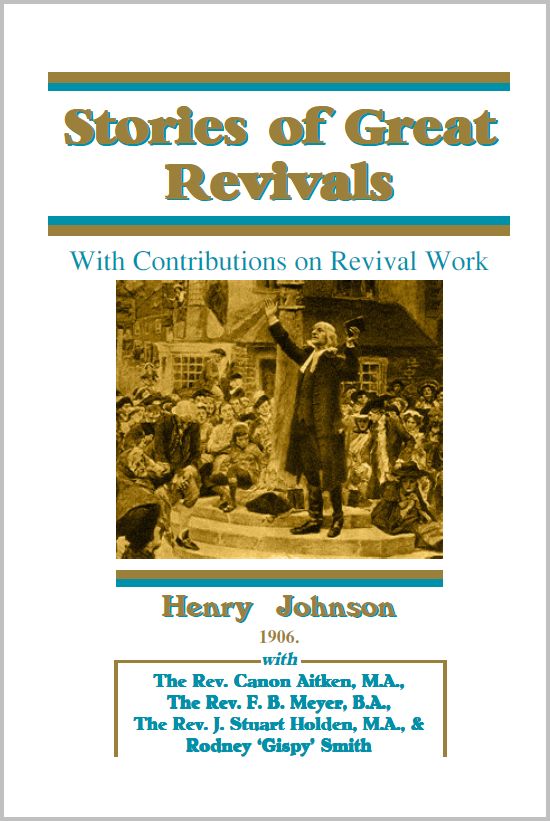 Stories of Great Revivals with Contributions on Revival Work (1906) Henry Johnson, Canon Aitken, F.B. Meyer, Stuart Holden, Gipsy Smith; c.420pp., pb., 40.00 + P&H. Chapters: Evangelical Revival of 18th Century England; Evangelical Revival of 18th Century Scotland; Evangelical Revival of 18th Century Wales; Evangelical Revival of 18th Century Ireland; Awakenings of 1858-1862 England, of 1858-1862 Scotland, of 1858-1862 Wales, of 1858-1862 North of Ireland; Work of Moody & Sankey 1873 - 1875; 1881-1884; Revival in Wales, 1904-1905; Torry-Alexander Mission, 1903-1905.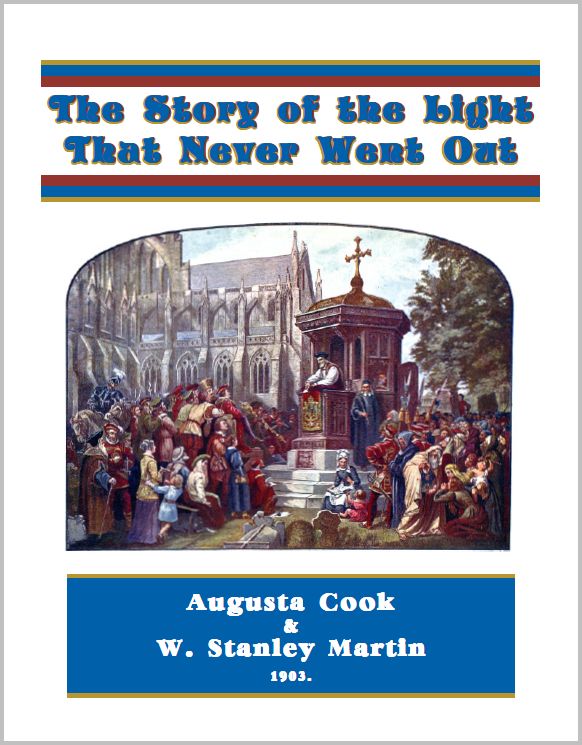 The Story of the Light That Never Went Out: A History of English Protestantism For Young Readers (1903) W. Stanley Martin and Augusta Cook; 8.5x11, 586pp., paperback, 60.00 + P&H.  Incredible book (written on a youth level in 1903, it is on average non-collegiate adult level today)  One person who ordered this book, who is an older gentleman who has long been an avid reader, said this was one of the best and most important 5 books he has ever read.  Contents: How The Light Came; How the Darkness Came; Parting of the Ways; The Venerable Bede, and Other Famous Men; England's Greatest King; William the Conqueror and the Norman Period; Gathering Shadows; Midnight; England's Bulwark, Or The Foundation of Liberty Laid; Monks and Friars With Shaven Crowns; How Lamp Was Kept Buring; Thomas Bradwardine, Man Who Trimmed the Lamp; Robert Longland, Man Who Dreamed A Dream; John Wycliffe; The Lollards; Chariots of Fire; The Fifteenth Century; Preparation For Reformation; How English Reformation Began; Two Great Discoveries & What Came of Them; Much-Married Monarch; William Tyndale; Martyr's Prayer Answered; English Josiah; Dark Days; "Latimer's Light Shall Never Go Out"; England's Greatest Archbishop; "Of Whome World Was Not Worthy"; Daughters of The King; Lambs In Flock Of Slaughter; Why Martyrs Suffered; Martyr's Memorials; John Foxe; What Might Have Been; Brighter Days; Jesuits; "Bonnie Queen Bess"; Invincible Armada; Martyrs or Murderers—Which?; Gunpowder, Treason & Plot; Old Time Ritualist; King & Parliament; "Old Noll"; Puritan England; "Merry Monarch"; Tinker Of Bedford; Stuart Schemer; Bishops Of Right Sort; Glorious Revolution; Protestantism Ascends The Throne; Light In Eighteenth Century; Victorian Era—World's Greatest Empire; "Thy Kingdom Come."
The Story of the Nations: The Goths (1891) Bradley, 376pp, pb., 24.00 + P&H.
The Story of the Nations: The Normans (1886), Jewett, xvpp./373pp., Norse origins to settlement in Normandie, conquest of England, Italy, Sicily; pb., 24.00 + P&H.
Throne Life or The Highest Christian Life (1888), Rev. George B. Peck, M.D., 235pp., Peck was an associate and supporter of pastor/evangelist A.B. Simpson; 18.00 + P&H.
The True Story of the Babylonian Captivity: A Challenge to Commentators (1904) "Lumen" (Major Jonathan Samuels), 171pp.; 18.00 + P&H. very rare [E. W. Bullinger consulted the works of Samuels for material in numerous appendices in his Companion Bible.]
Twelve Reformation Heroes (1960), Neilson, 96pp., pb., 12.50 + P&H.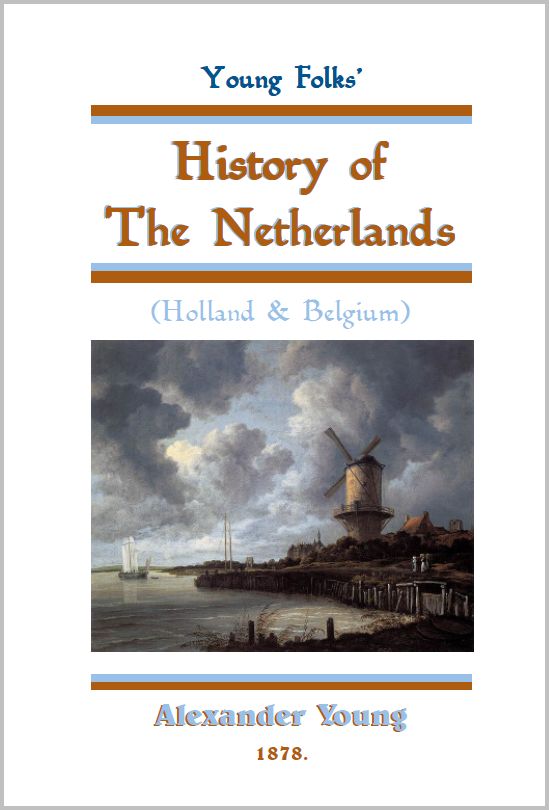 Young Folks' History of The Netherlands (Holland and Belgium) (1878) Alexander Young, 672pp., pb., 36.00 + P&H; excellent; must for all students of our history... tied to Reformation & eventually American Revolution.  Highly recommended.  Not on child's level by any means; collegiate level by today's standards.
Other Historical - Political - Biographical Titles available in paperback
"Are These Things So?" Being a Reply to this Question Propounded by a Jewish High Priest of the First Christian Martyr 1900 Years Ago: A Study in Modern Termites of the Homo Sapiens Type (1934), Col. E. N. Sanctuary, 426pp., pb., 40.00 + P&H.
The Age of Treason: The Carefully and Deliberately Planned Methods Developed by the Vicious Element of Humanity for the Mental Deterioration and Moral Debasement of the Mass as a Means to Their Enslavement, Based on Their Own Writings and Means Already Confessedly Employed (1957) Dr. Clymer, 276pp., pb., 25.00 + P&H.
Dealing in Hate: The Development of Anti-German Propaganda (undated, prob. 1962), Dr. Michael Connors, 85+pp., pb., 12.00 + P&H.
Falsehood in War-Time (1928) Sir Arthur Ponsonby, 192pp., pb., 16.00 + P&H.
Germany Must Perish! (1941), Kaufman, 97pp., pb., 12.50 + P&H; (with intro./background/photo of the author prepared by STM).  This book called for the extermination of the German people long before the time of the war in which the Germans are accused of genocide against the jews.
The Jew's Who's Who: Israelite Finance - Its Sinister Influence (1920), H. H. Beamish, very rare, 255pp., 6.38x9 pb., 22.00 + P&H.
Our Aryan Ancestors: The World's Historical People (1935) Howell, 421pp., pb., 30.00 + P&H. (Aryans in general, Celts, Cymri, Teutons, Slavs, Afghans, Hindoos, Medes, Persians).
The Riddle of the Jew's Success (1927) by "F. Roderich-Stoltheim" (Emil Theodor Fritsch), translated from German, 288pp., 32.00 + P&H.
Rockefeller "Internationalist": Man Who Misrules World (1952), Emanuel Josephson, 440pp., pb., 30.00 + P&H.
Roosevelt's Communist Manifesto & Science of Government Founded on Natural Law: Illuminati Origins (1955), Emanuel Josephson, 128pp., 14.00 + P&H.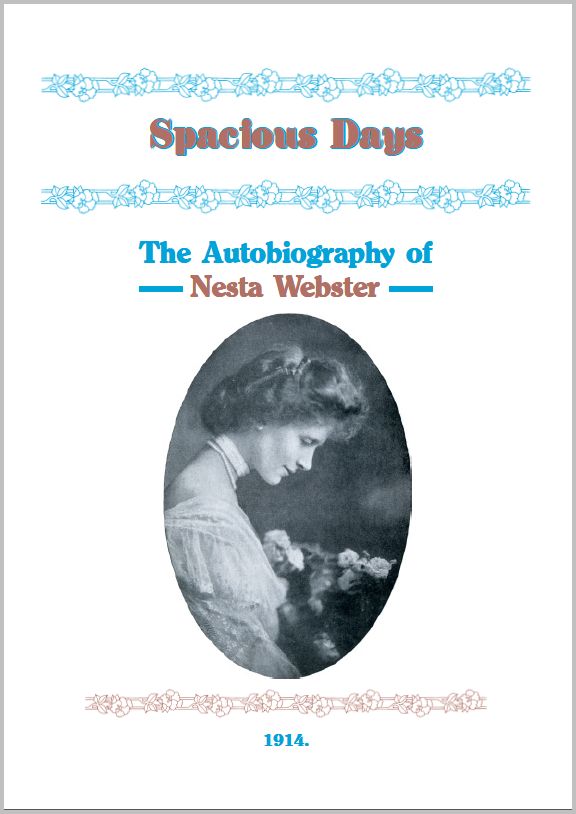 Spacious Days (1914) autobiography of Nesta Webster, 192pp., 6.38 x 9 pb., 22.00 + P&H.
Strange Death of Franklin D. Roosevelt: History of Roosevelt-Delano Dynasty: America's Royal Family (1948), Emanuel Josephson, 288pp., pb., 25.00 + P&H.