So, You Call Yourself A Christian...
Robert Alan Balaicius
76pp., stapleback booklet,  illustrated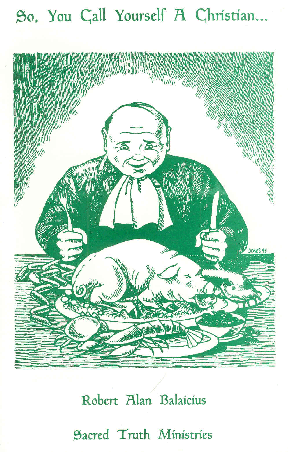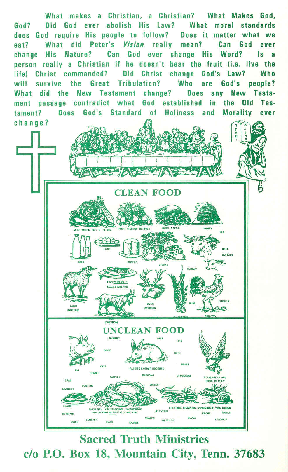 Powerful primer proving God's Law could not have been done away with not only because of God's Promises, but because of God's very nature. What makes a Christian a Christian? What makes God God? Proof that Peter's Vision (and all other N.T. passages the average person things "did away with" the dietary laws) did not abolish God's Dietary Laws in the slighest.  The Dietary Laws are not to be kept for salvation—but for proper health, for holiness, to show we are God's people, and because a Holy God commands that His children obey Him.  Those who claim the Dietary Laws were abolished are without any Scriptural basis and they cannot refute this simple book.  Eating "unclean food" will not send you to Hell—but it may send you to Heaven sooner.  God forbade the eating of certain foods because He created them to be garbage disposals; not "Epicurean delights."
5.50 donation + P&H.