A Translation of the Old Testament Scriptures From the Original Hebrew 
a.k.a. A Translation of the Old Testament From the Original Hebrew
a.k.a. Spurrell Old Testament
(1885)
Helen Spurrell

—not actually original, "paleo-Hebrew," but unpointed Hebrew; the first and one of the only translations undertaken by an individual woman (as opposed to an entire Bible Translating committee); very scholarly; VERY rare. 
Also contains an Introduction by the Modern Publisher explaining the Hebrew Language (paleo, square unpointed, and square pointed), and a Table of Contents Page (Modern Publisher has added new larger page numbers at the top of each page, since the page numbers of the originals at the bottom were so incredibly small).
The print size of the text was also enlarged 8.5% from the original. 
The format was also enlarged giving generous margins to the left and the right of the text and several lined, blank pages were also added in the back of the Bible for notes.
This rare Bible is not available new anywhere else and has not been since the 1985 printing sold out over a decade ago... there are 1 or 2 1885 originals on the used market for $17,000-25,000.  Used copies from a 1985 printing sell for $500 or more.
It is now again available from Sacred Truth Publishing:
7.38" x 9.25" x 2.5" (text enlarged by 8.5% from the original)
Hardback,
850 pages,
thick paper (not thin onion-skin "Bible paper") but a thick 50# high bulk paper;
on sale - $90.00 donation + 8.00 P&H (within the U.S.);
for orders outside the U.S., inquire for shipping. 
Now Available, Reprinted, Order Now.
Read a sample / selection on-line for free: The Book of Ruth.
See PDF file below the explanation of Helen Spurrell's notations.
The below explains Helen Spurrell's treatment of the emphatic in the Hebrew.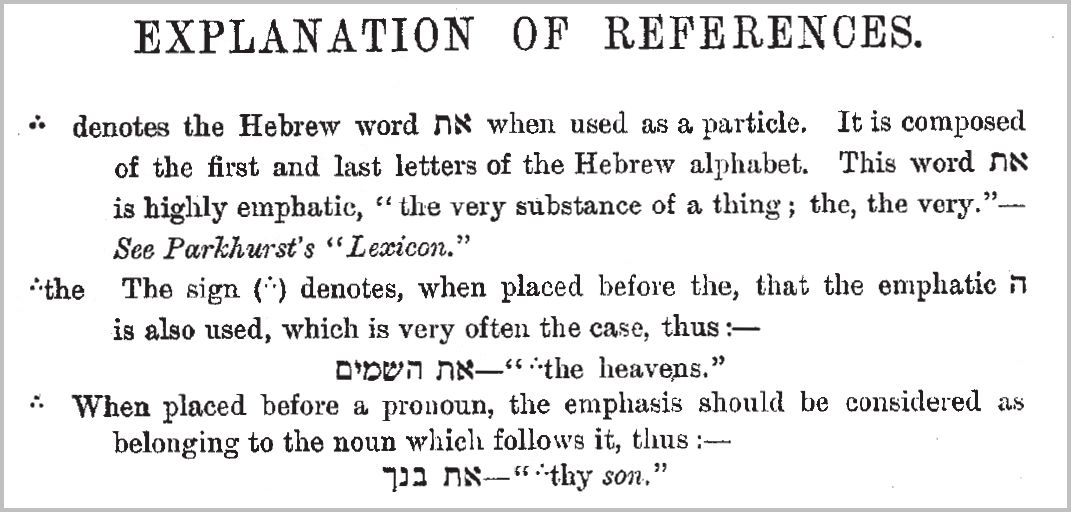 Thus, for example, Ruth 3:16 would read:
"... Who art thou? my very daughter?  Then she related to her even all that the man had done unto her."
 Read The Book of Ruth Here — Copyright © Sacred Truth Publishing —