See also PDF links herein.
New Titles
"If the Blind Lead the Blind..." or In the Doldrums with the Foul Wind of Hobart Freeman's, "Every Wind of Doctrine" (1975) - His Monumentally Weak, One-"Chapter" Attempt to "Refute" The Christian Anglo-Israel Truth, Collapses In Upon Itself Like a House of Cards in a Whirlwind during an Earthquake - Rebutted with Actual Facts, Scripture, Documentation, and Logical Thought (2022) by Robert Alan Balaicius, 81pp., stapleback booklet, 7.00 + P&H.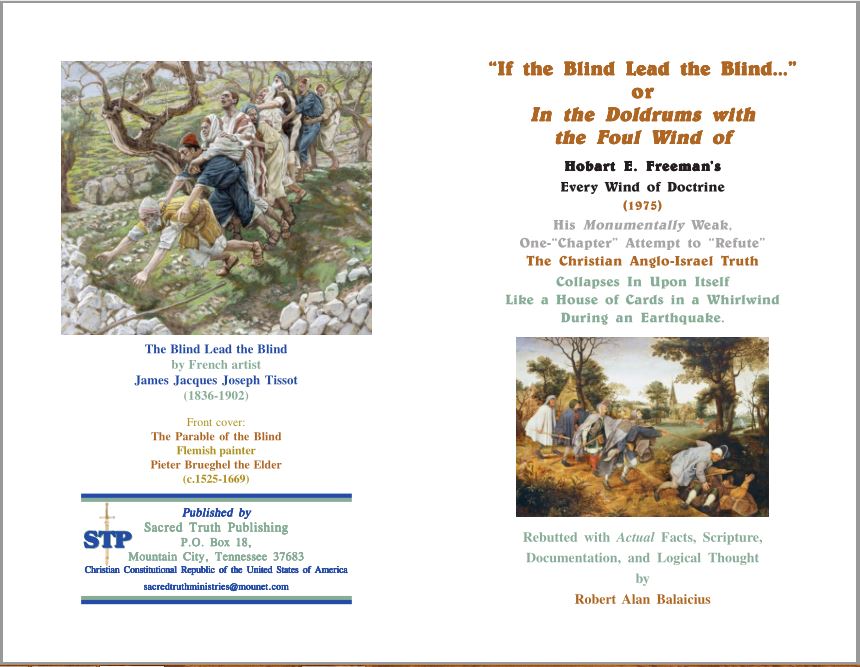 See also another detailed similar work that I produced in 2016:
Rebutting a Limp 'Refutation': Christian Anglo-Israel Defended; "Heresies Exposed" —Exposed as Impotent Hearsay, 88pp., stapleback booklet, 7.00 + P&H; begins w/ 10-page "exposé" from a book I reprinted by a mainstream author, "Heresies Exposed" (the entire book deals with many false doctrines, and the author included a 10-page chapter on "British Israel", though he proved himself ignorant, dishonest, and inadequate) and ends with my 72-page rebuttal.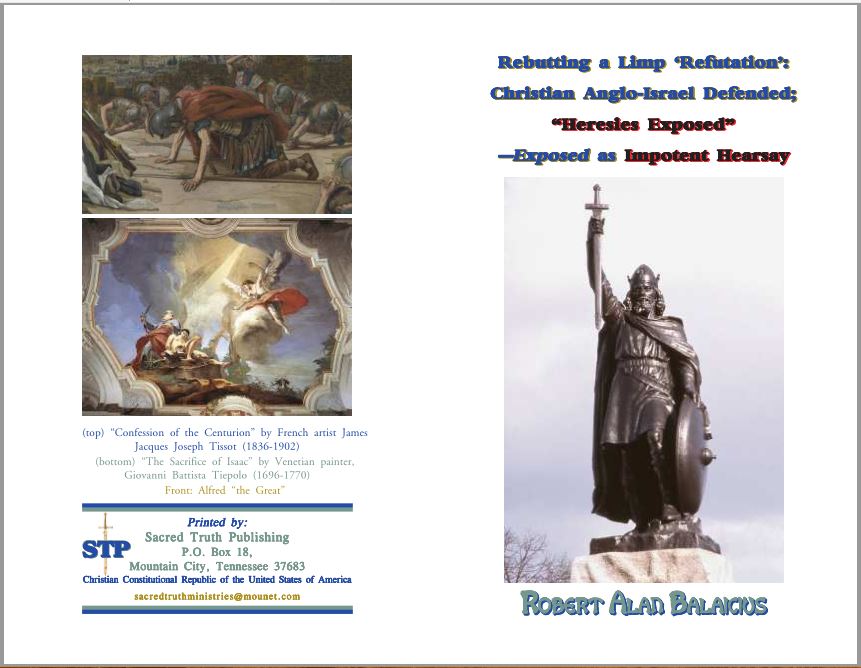 Also contained in my printing of:
- Heresies Exposed: An Exposure of Some of the Prevailing Heresies of the Day, compiled by William C. Irvine, introduction by Louis T. Talbot, D.D. - First written in 1917; 24th edition 1950, 225pp., by Chapters (written by various different authors): Agnosticism, Annihilation, Atheism, Baptismal Regeneration, British Israelism, Buchmanism, Christadelphianism, Christian Science, Cooneyites, Evolution, Freemasonry, Humanism, Kenosis Theory, Modernism, Mormonism, Pseudo-Christianity, Roman Catholicism, Russelism / Jehovah's Witnesses, Seventh-Day Adventism, Soul-Sleep, Spiritism, Swedenborgianism, Theosophy, Tongues Movement, Unitarianism, Unity School of Christianity. about 300 pages total, paperback, 18.00 + P&H.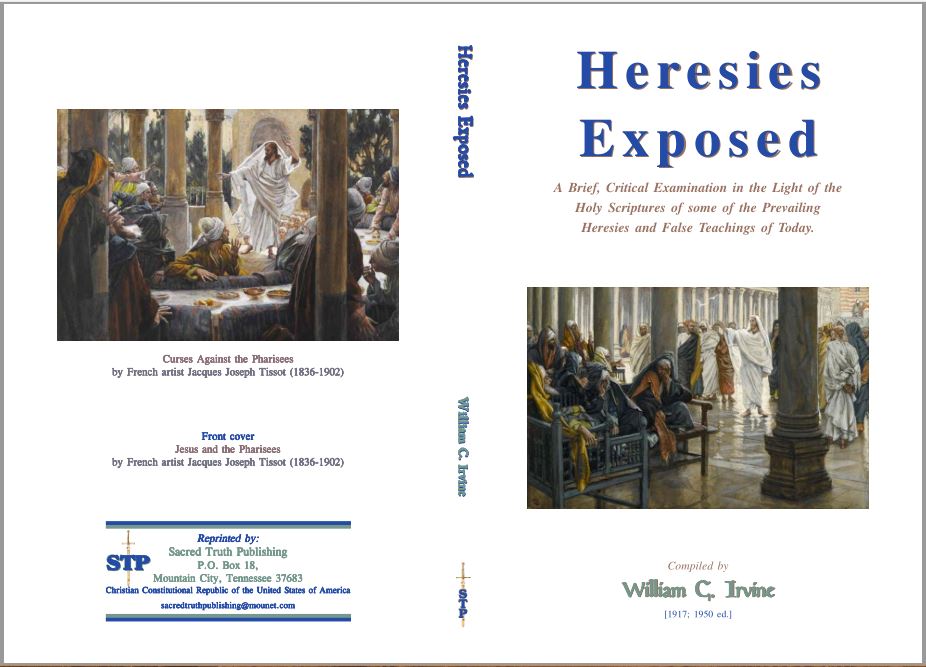 - What is Truth...? & What Is History, Life, Existence, Reality...?, 68pp., 6.50 + P&H.