Welkom Suid-Afrikaanse broers!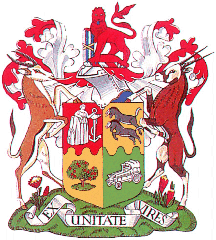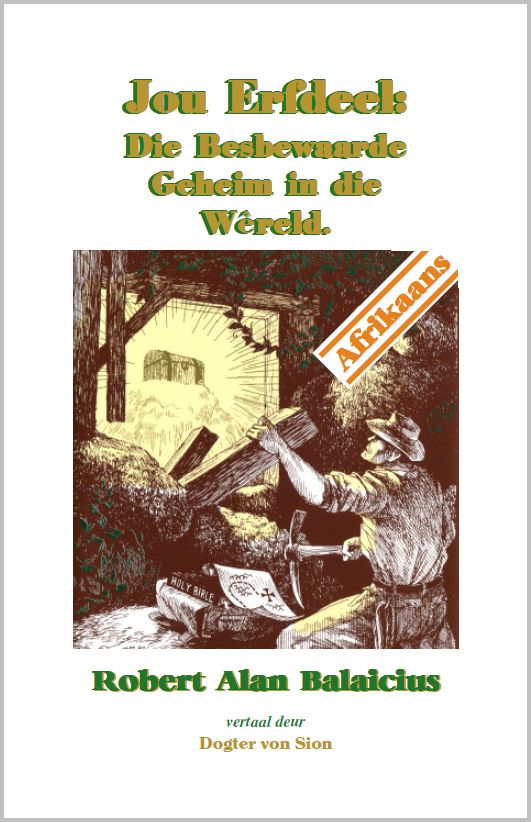 Jou Erfdeel: Die Besbewaarde Geheim in die Wêreld
Afrikaans
[ "Your Inheritance: The Best-Kept Secret In the World" ]
written by Robert Alan Balaicius
translated by Dogter von Sion
For those who do not have dial up, here is the entire book in 1 file:
For those who do have dial up, here is the first part of the book broken up in smaller sections; others will be added upon request as I have dial up myself and it requires a lot of time.
Pages 1-5

Pages 6-10 

Pages 11-15

Pages 16-20

Pages 21-30

Pages 31-40

Pages 41-50

Pages 51-60

Pages 61-65

Pages 66-70

Pages 71-73

Pages 74-79

Pages 80-87

Pages 88-94

Pages 95-98

Pages 99-103

Pages 104-108

Page 109

Pages 110-116

Pages 117-121

Pages 122-127 

Pages 128-137 

Pages 138-146

Pages 147-157

 Pages 158-  (to be continued...)
If there is any interest in this, I will add more pages when someone e-mails me with the request. 
It takes me hundreds of hours to put this together (and I am not even South African)... if any South African wants to make a donation to help fund this project to help reach his own people, e-mail me at the address below for more details. 
If there is no interest, then there is no need for me to continue to spend the time to typeset this e-book and offer it for free on the web.  However, I do hope there is interest. 
E-mail me if you want to read more or if you want to make a donation.
Robert, stm@mounet.com